How To Get Your Retirement Strategy Right?
You may consider retirement too far away to plan for right now, but rather than facing a struggle later in your life, focus on retirement planning today. Retirement planning doesn't mean you don't enjoy your life or meet personal goals right now.
The trick lies in tweaking your retirement strategy so you can secure your future without compromising your present. For example, you could consider more aggressive investment options for yourself when you're at the beginning of your career. As you age, you can consider investment plans suited for senior citizens, which mitigate risk.
Here's how you can think about your retirement strategy.
There is no such thing as being too young for retirement planning
The more you age, the more difficult it becomes to chalk out your investment strategy and accumulate sufficient funds. Rather than waiting until it's too late, find out how an FD for Senior Citizens could a profitable fit in your portfolio now itself. Use an FD calculator to find out how a higher FD interest rate will increase the maturity value of your fixed deposit.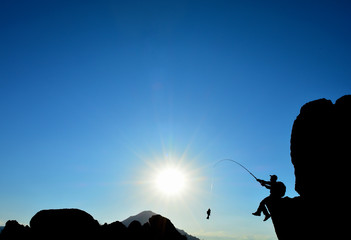 Then you can work on building a corpus that you can invest safety in this kind of FD. For example, you can invest in mutual funds via SIPs, which don't put a strain on your finances. Similarly, do your research to see if FDs are better for you than investing in the stock market or how your age can be a factor in choosing investments.
Here are 4 factors you can keep in mind when doing your retirement planning:
Save regularly:

One of the key benefits of planning for your retirement early in your life is that by doing so you have many more years to accumulate your savings into a wealthy corpus. So, ensure you do it in a disciplined manner.

Keep track of your savings:

Blindly saving money does not mean that you will enjoy a stress-free retirement. The only way you can do so is if you have invested whatever you have saved judiciously. A regular review of your financial holdings is imperative if you are bent on having a retirement strategy that is going to pay off later.

Estimate what you will require post retirement:

A sound retirement plan considers how much capital you will require to live a fairly satisfactory life by the time you retire. It is a good idea to find out how much money retirees incur today and project what will be your requirements in the future. You will then realize that planning for your retired life is not an overnight exercise but a gradual process.
Plan for near, medium and long-term goals: Your blueprint for retirement is not an embargoed document that you open only when you celebrate your 60th If you devise it cleverly, you can set it into motion well ahead of your actual retirement, and use your savings to meet your goals until you reach retirement age and even after. To do this in the most effective way, consider investment options for short-term gains, medium-term gains, and long-term gains and choose accordingly.
Remember that tweaking your strategy continues well after retirement
Even if you have drawn up a retirement plan when you were 28 years old, there is no guarantee that it will keep on working as you expected it to when you retire. So, review your investments and keep your eyes on the goal.
Take these 4 factors into consideration each time you review your strategy:
Age: As you grow older, the things you need money for do not remain the same.
Inflation: Prices of essentials required to live comfortably grow dearer.
Risk appetite: There comes a time in your life when you realize you no longer can afford to take a gamble.
Spending trends: While your basic needs such as food, clothing, shelter, personal care do not change over time, your spending patterns on these and your wants undergo a drastic change.
Keeping all these in mind, you can balance your portfolio time and again and experience more control and confidence.
Leave room for the unexpected
You may encounter circumstances that could put your retirement strategy in jeopardy. Take them in stride, and keep these two things in mind:
Importance of health insurance: Healthcare costs are increasing and critical healthcare expenses are now higher than ever. Lack of health insurance would mean that these expenses would make a large dent in your retirement reserves.
Coping with an emergency: An optimal retirement strategy leaves space for contingencies, be it the collapse of a part of your home's roofing or a bypass operation. Ensure you save enough liquid funds to cater to these without substantially altering your investments for retirement.

Don't forget that you're entitled to a few comforts too
Your life in the present needs to be as productive and fulfilling as possible. This means that your strategy doesn't need to be just future-facing. So, consider your wants as well as your needs.
Having a retirement strategy does not mean you hoard all your money and use a small portion only for bare necessities. Be smart about allocating your earnings and invest in things you like and enjoy making life worth living.
Keeping these 4 principles in mind, you'll be well on your way to a successful retirement.