Rod Jao Proves Starting a Successful Business Is Possible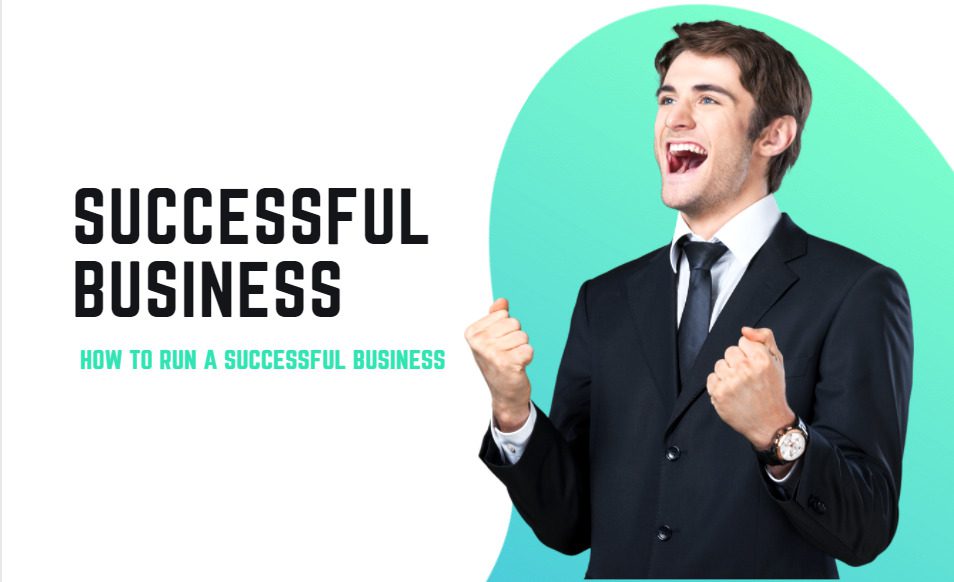 Opening and leading a successful business is a dream that many people share. Many of these same people feel that accomplishing this goal is too far out of reach to make it a reality. Rod Jao proves otherwise. No matter how difficult it may seem to start a business, it is possible with passion and perseverance.
Knowing that success is possible with perseverance, the right mindset, and skills if you are thinking about starting a business. To learn what Rod Jao recommends to businesspeople for starting a successful business, keep reading.
Starting a Successful Business
Starting a business isn't rocket science, but it can be difficult if you have never practiced business before. Using advice other businesspeople recommend, such as Rod Jao, you can streamline opening your new business with confidence and skill.
There are three main tips that Rod Jao recommends when starting a new business: don't get discouraged, concentrate on the journey, and focus on your target audience. When starting your business, you can avoid the mistakes that great business people made themselves by remembering these tips.
Don't Get Discouraged
When you first open a business, there will be a lot of disappointment, discouragement, and doubt. Don't get swept away by the negatives or discouraged along the way. Fallbacks and mistakes are a natural part of the business journey, but they don't mean you are a failure or that you should give up.
Instead of getting discouraged and giving up, keep your ultimate goal in mind and learn from your mistakes. With grit and perseverance in the face of failure, you create the successful business you dream of.
Of course, not getting discouraged is easier said than done. It's completely natural to have a bad day and second guess yourself. Just keep pushing through these thoughts, even on the bad days. You will be thankful you did on the good days!
Concentrate on the Journey, Not the Destination
Sometimes, staying positive can be difficult. You can stay positive throughout the entire process by focusing on the journey, not the destination.
Too many new business people only care about the destination, which causes them to pack up and quit the first time they don't get the results they want. Focusing on the journey, you won't get too discouraged by individual failures and instead see the big picture.
Focus on Your Target Audience
The two tips mentioned above will help you persevere through the tough times. This last tip is about getting more customers from the beginning of your journey to help minimize pitfalls during the process: focus on your target audience.
Your target audience is the type of people who need and want your product. If you have a clear idea of who your target audience is from the beginning, you can craft effective marketing strategies that are made specifically for the people you want to sell to.
Many new business people don't have a clear enough picture of their target audience. So that you don't make the same mistake, spend quality time researching and learning about your target audience to be as successful as possible from the beginning.
Case Study: Rod Jao
Because of how many businesses fail, you might think that staying positive, concentrating on the journey, and focusing on your target audience is too simple for business success. Though all of these tips must indeed be paired with a good idea, many business owners recommend these tips for business success, one of which being Rod Jao.
About Rod Jao
Rod Jao is the founder and President of the privately held Allysian Sciences. His company reaches many industries and people, ranging from food management to telecommunications. Despite his current success, Rod Jao has a humble background.
While growing up in the Philippines, Rod Jao learned at a young age exactly what not having a dime means. As a result, Jao developed a specific interest in humanitarian efforts while also being supplied with a wealth of passion and hard work.
Shockingly, Rod Jao has been a businessman since the time he was 5 years old. On a typical day, he sold comic books on the street and candy to family church friends every weekend at that age. From there, his entrepreneurial skills and spirit compounded dramatically.
From this experience, Rod Jao learned the importance of perseverance, enjoying the journey, and marketing to the target audience. Hence, this skilled entrepreneur recommends aspiring businesspeople to keep these tips in mind while starting their own business.
In fact, Rod Jao talks about these tips and more in an interview with Inspirey. If you are interested in learning more about what businessman Rod Jao says about his own experience with starting Allysian and business in general, we highly recommend reading the interview.
Final Thoughts
Starting a business is hard. There's no doubt about that. Although it certainly is difficult, it isn't impossible. Even if you don't have a business background, you can create a successful company by fighting discouragement, concentrating on the journey, and focusing on your target market.
As Rod Jao proves, anyone can become a successful entrepreneur with the right effort and mindset. From the time he was five years old to his present-day self as the President of Allysian Sciences, Rod Jao leads by example in showing that starting a business is possible, no matter your background and history.