Coverage, Claim, and Exclusions of Jewelry Insurance
The value of jewellery cannot be underestimated. People generally take great care to protect their jewellery. You should be aware that putting jewellery in bank lockers does not guarantee its safety, since the RBI says, "Banks are not liable for the loss of valuables in lockers." It is then that you understand the importance of jewellery insurance.
Jewellery Insurance: What Is It?
The general public, including jewellery shop owners, is always concerned about the jewellery's safety. Jewelry can go missing or be robbed at any time Jewellery insurance offers protection in such situations.
There are several insurance companies in India that offer relevant insurance policies. Jewellery items kept at home are usually covered under a household insurance policy. A jewellery insurance policy can also be purchased separately, if a person only needs it for jewellery. In addition to protecting jewelry stored in bank lockers, this insurance is also available to protect your precious items.
What Does Jewelry Insurance Cover?
Each national and private insurance company in India provides a different level of jewellery insurance coverage. Consider the following situations to understand how you can obtain insurance coverage:
Homeowners and households who have inherited ancestral jewellery items or accumulated through hard work are covered under the Home Insurance Policy for all-risk cover for jewellery against theft, burglary and break-ins.
In the comprehensive jewellery insurance package provided by various companies, various jewellery stocks are insured, including on-premise stock, stock in custody, transit, exhibitions, etc.
Under rider options in jewellery insurance, additional coverage can be provided for protection glass, buildings and assets, electronic equipment, funds in transit or on premises, etc.
Any loss or damage occurring in any event such as public liability at the premise, workmen's compensation, or consequential losses (fire) are also covered under various options with an additional premium.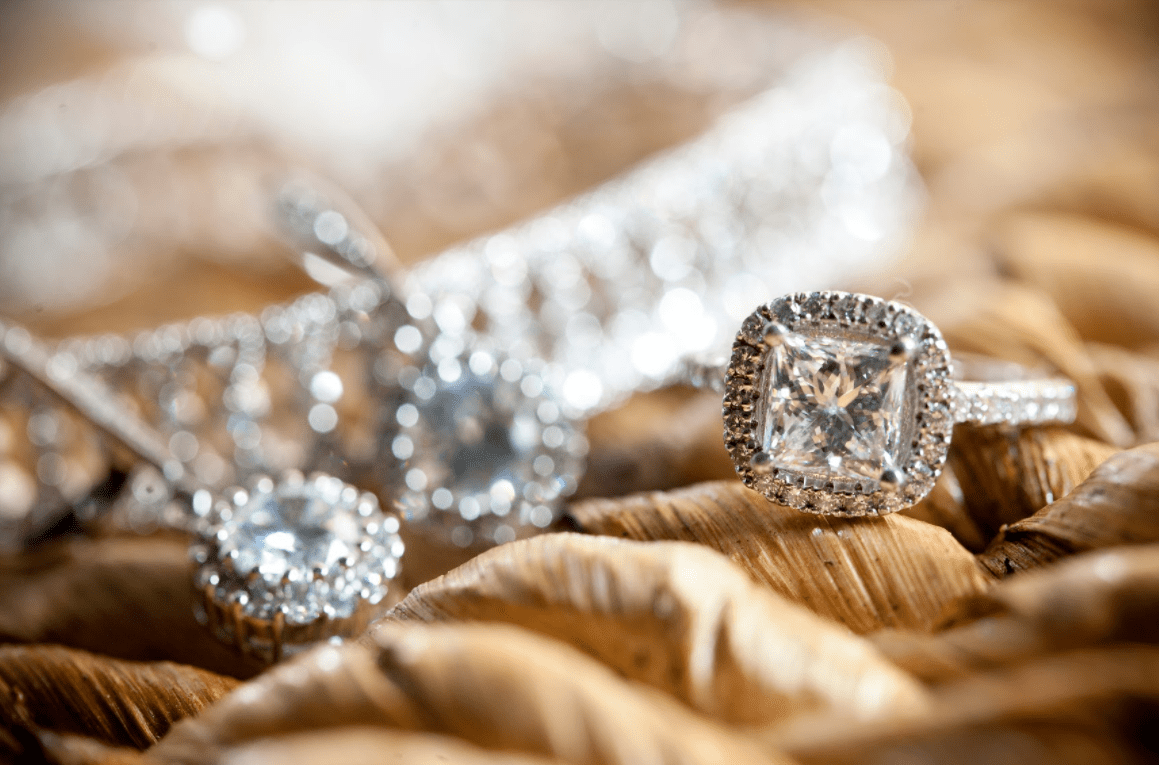 The following cases are covered by standalone jewellery insurance:
Lightning, floods, earthquakes, fires
Burglaries and/or housebreaking
Chain-snatching
Theft
Accidental loss
Jewelry damaged in bank lockers
Claim Process for Jewellery Insurance
When you buy insurance, it's important to know how to make a claim should the need arise. Let's look at some of the steps involved in settling a jewelry insurance claim. Household owners or jewellers who are in the business of buying and selling jewellery could be policyholders.
Be sure to notify the insurance company where the jewellery insurance policy was purchased about the incident. Whenever possible, call the toll-free number provided to report the incident.
The incident must also be reported to the relationship executive assigned to the policyholder and reported in writing to the e-mail address provided by the company.
A surveyor is then usually appointed by the insurance company. Inspection of the premises and investigation of the incident reported by the surveyor. Documentation is provided in the report.
To submit the Claim Form for settlement, the policyholder must provide all facts and documents requested by the Surveyor or render any other support requested by the Surveyor.
The surveyor must be provided with relevant documents like an FIR or a report from the fire department if the loss was caused by fire or theft.
After the surveyor has investigated the incident thoroughly and collected all facts and documents, he or she creates a final assessment report to determine the losses and compensation in the form of a sum assured.